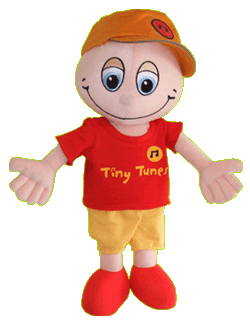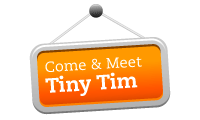 What is Tiny Tunes?
Tiny Tunes provides fun and educational music and movement classes for babies and pre-school children aged 3 months to 5 years. Sessions are run for both parent/minders & child together and in early years settings such as nurseries and playschools.
It is well documented that a childs early development is considerably enhanced by the introduction of musical influence. It is our goal in Tiny Tunes to ensure that as many children as possible get the chance to enjoy this very powerful form of development through music and song.
Tiny Tunes classes are carefully designed to encourage the development of many skills. As well as being great fun, singing games and rhymes in early childhood help with many areas:
Intellectual Development
language
understanding
memory
concentration
Musical Development
rhythm and rhyme
different types of music
Emotional Development
confidence
independence
happy memories
Social Development
interaction with others
sharing instruments
taking turns
Physical Development
action songs
clapping
jumping
hopping
moving to music
playing instruments
Creativity
use imagination
Classes are both age specific and mixed ages for family time and are run through a course of a term of 10 weeks. Whilst the baby classes are gentle and stimulating, the older toddler classes are more active and creative. Parents and carers are actively encouraged to join in too and its a great opportunity for them to socialise & meet other parents & carers too!
The activities each week are well structured and follow a variety of themes whilst giving the children time to learn the songs and enjoy all the activities. Weekly classes also provide the familiarity and repetition which children need and love.

Note that cleanliness.is of the utmost importance in our classes with that many little ones sharing everything......so all instruments & props are cleaned after each session and floor mats are cleaned weekly or more frequently as required!
Who is Tiny Tim?

Tiny Tim is our happy little class character who is actively involved in many of the activities. He welcomes all the children at the start of each class by waving and saying hello. He can show everyone how to hold a tune and move & dance but also shows how quiet time works at the end of each class. He always has lots of kisses and cuddles for everyone when its time to say goodbye!
So come along and enjoy the fun!