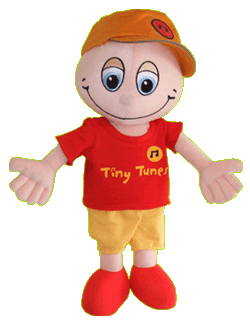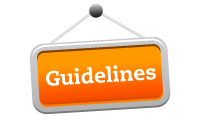 Guidelines For Class Ages
Age ranges below act as a guideline only and depend on the abilities of the individual child, so please contact Jessica if you have any queries as to which class would best suit your child. All classes are approximately 45 minutes long.
| | |
| --- | --- |
| Class Name | Class Age |
| Tiny Babies | 3 months – 1 year (or walking) |
| Tiny Waddlers & Walkers | 1 year (or walking) – 2 years |
| Tiny Tots | 2 – 3 years |
| Tiny Tuners | 3 – 5 years |
| Family Tunes | Class for all ages |
Tiny Babies: This is a gentle and stimulating class for babies of 3 months to approximately 1 year or until they can walk. It is a great introduction to music and movement through interactive play using little musical instruments, playful songs and simple movements. Bubbles and bells are a firm favourite with this class! It also promotes babys early learning, development and social skills.
Tiny Waddlers & Walkers: This class is full of activity for little ones who have found their feet. Lots of nursery rhymes, action songs, wriggling and dancing is used to introduce rhythm and rhyme along with playing simple percussion instruments. These sessions provide the familiarity and repetition which children need and love. They also help build their confidence and improve on many important skills including co-ordination and language skills.
Tiny Tots: This class includes many learning themes to stretch the childrens imagination and creativity and expand their musical development. It helps with their skills for daily life including listening, taking turns, sharing and communication. They learn simple tunes and rhythm to move and dance to. Lots of themes including numbers, colours and shapes are introduced with a variety of instruments and props to keep everyones attention!
Tiny Tuners: This class focuses on developing the childrens learning strengths and self-confidence while engaging their boundless energy using lots of music and interaction. Activities include a greater variety of more complex action songs and instrument playing while using a mixture of different musical styles. Classes are built on the development of different themes to encourage language development and engage their minds.
Family Tunes: This fun and relaxed class is open to all age groups and also brings families with children of different ages together. It uses lots of instruments, songs, movement and familiarity to keep everyone engaged. It provides an ideal opportunity for parents to learn and interact with their children and perhaps gain some inspiration for musical activities and play at home!
Please Note: When starting the classes, keep in mind that Tiny Tunes will be a new experience for your child and most may choose to observe more than to actively participate in the first few classes of the term. Most children will then easily settle in and become accustomed to the class routine while joining in and making lots of new friends!