Autumn/Winter term now running in Milford, Letterkenny & Stranorlar (NOTE: midterm break week of 31st October).
All places must be booked online using https://tiny-tunes.class4kids.ie
Pre-booking, registration and payment is essential and no walk-ins can be permitted as class numbers are limited.

Please see Timetable page for class details.


Bookings can be taken for sessions with Parent & Baby-Toddler groups, playschools, creches, parties or any type of group or even with babies and young children!


GIFT IDEAS!
The Tiny Tunes childrens CD would make an ideal present for anyone with babies or young children..... if you're tired of listening to childrens music with the usual accents, then this is what you've been looking for as it was written, recorded and produced in Ireland by the Irish performer Susannah De Wrixon!..so a great way of supporing a local Irish business! There are lots of original Tiny Tunes songs and many traditional childrens songs also:
1. Time to say Hello
2. I love my Bunny
3. Zoom, Zoom, Zoom
4. Pat a Cake
5. Abair Tá
6. Tiny Tim
7. Rainbow Song
8. The Grand of Duke of York
9. Follow me
10. Spinning Top
11. Tinkle Tinkle
12. Big Red Bus
13. She'll be comin' round the mountain
14. Rhythm of the Music
15. 1, 2, 3 4, 5
16. The Runaway Train
17. These are the Animals
18. Tick Tock
19. You are my Sunshine
20. Time to say Goodbye

Tiny Tunes T-shirts also available in White, Sky Blue & Light Pink in 4 sizes: 1-2yrs, 2-3yrs, 3-4yrs & 5-6 yrs.

Tiny Tunes gift voucher also available which can be redeemed against any Tiny Tunes class or merchandise.

All available by contacting Jessica on 074-9152046/ 086-8249220 , e-mail: info@tinytunes.ie or via Facebook page.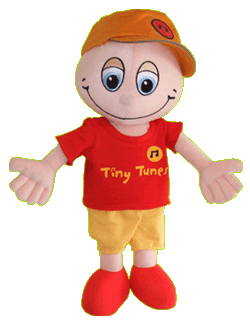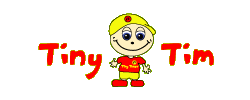 R"Tiny Tim is the happy and friendly class character who gets involved in lots of the activities. He encourages all the children to participate and learn as they go along while making friends with everyone!"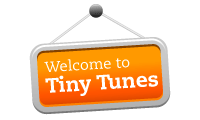 Tiny Tunes is a local Irish business in Donegal which provides music and movement classes for babies and pre-school children. It's fun, engaging and interactive for you and your child. It enhances many areas of your childs development and love of music through singing, dancing, movement games, instruments and stories! Many benefits include:
Learning to sing simple tunes and nursery rhymes

Playing age appropriate percussion instruments

Learning rhythm and timing to move and dance to

Developing language, co-ordination and social skills

Boosting confidence

Learning routine & structure

Making friends and having lots of fun!
Bubbles and beanbags and plenty more complete the experience for you and your child!
So come along and enjoy the fun!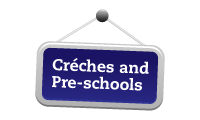 Early Years Settings, Parent & Baby-Toddler groups
Tiny Tunes can be used in many early years settings such as créches and pre-schoolsand groups such as parent & baby-toddler groups, support groups etc. to introduce the children to music through singing, movement and instruments. Sessions can be run either on a regular basis or as one-off workshops and are also an idea for end of term parties. Please contact Jessica for further information…………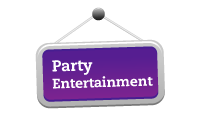 Party Entertainment
Tiny Tunes can be used as a fun and exciting way to entertain children at parties and events. Activities can be specifically designed for any particular theme and can range from singing, action rhymes, dancing and games to using instruments and lots of props providing an ideal fun atmosphere.